INFER verb
'to deduce or conclude from evidence rather than from explicit statements.'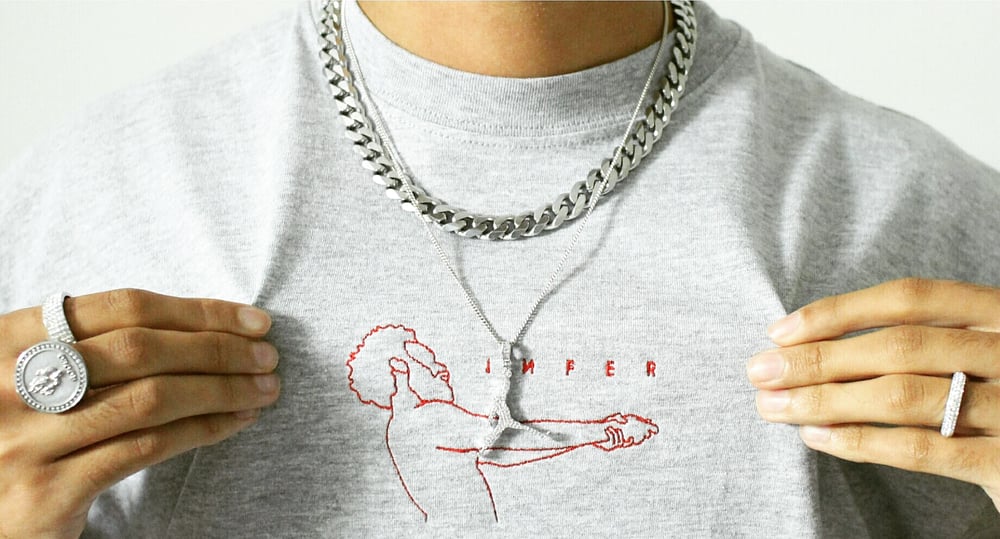 INFER is an independent streetwear brand founded in 2018.
The brand name arose as a result of minimalist designs inferring the streetwear culture. These simplified designs allow for the use of fine embroidery, aligning with the brand ethos of creating streetwear pieces to last.
Our aim was to create unique streetwear pieces to last. No cracking. No fading. Simple high quality embroidered clothing.